$108.77
SKU: SL-2
The Viking SL-2 is designed for indoor applications and comes standard with a Blue shatter resistant polycarbonate lens. Unit surface mounts to wall, post, panel, 4" electrical box or wet location electrical box round lamp holder cover.
View full details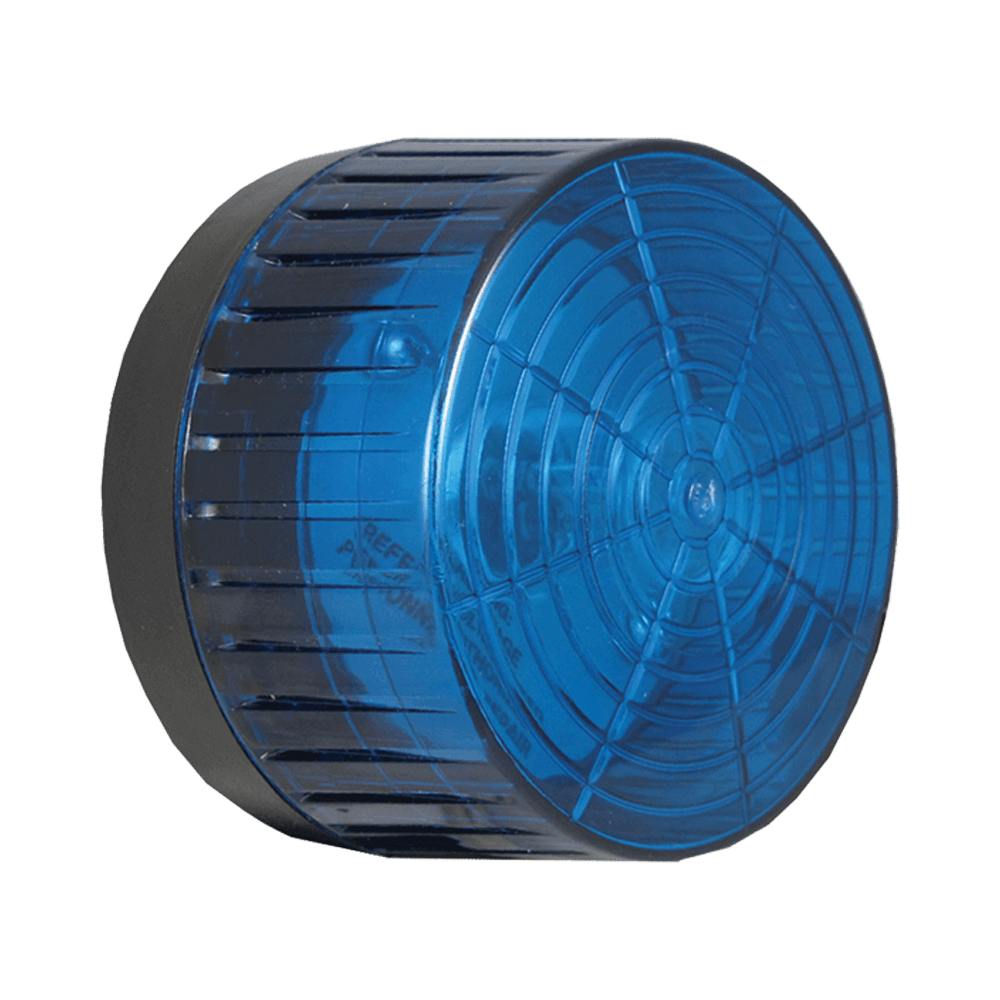 Viking SL-2 Features:
Over 57,000 hour (6.5 year) light source life to 70% light output
6 Programmable Beacon and Strobe brightness settings
Immune to shock and vibration
Low current draw
Shatter resistant blue polycarbonate lens
For Enhanced Weather Protection version see SL-2-EWP
Dimensions: 4.41" Diameter x 2.76"
Manufacturer Warranty 2 Year Limited Warranty
4 Programmable Flash Patterns:

Single Flash
Double Flash
Quad Flash
Flicker Flash

Viking SL-2 Applications:

High noise level areas where visual status is required
Signal personnel of equipment malfunctions
Warn personnel they are entering a restricted area

Viking SL-2 Specifications

Power: 10- 15VDC 0.90 Amp(Peak), 0.15 Amp(Avg) @ 15VDC. Note: Power supply not included. The SL-2 is compatible with Viking model PS-2A 12VDC power supply.
Maximum Wire Run Length with CAT-5 and PS-2 Power Supply:

3 wires = 100 ft
6 wires = 300 ft

Dimensions: 4.41″ diameter x 2.76″ (112mm diameter x 70mm)
Shipping Weight: 0.6 lbs (0.25 kg)
Operating Temperature: -40°F to 140°F (-40°C to 60°C)
Humidity: 5% to 95% non-condensing
Strobe Flash Rate: 60 flashes per minute (default)
Maximum Strobe Light Output @ 15VDC:

Clear lens: 323 lumens
Amber lens: 242 lumens
Blue lens: 116 lumens
Red lens: 66 lumens

Connections: Three 9″ (22.9 cm) long leads, 26 AWG
Vikingtelecomsolutions.com, Inc. is a leading provider of Viking Electronics phone systems and equipment. We specialize in business phones and business phone systems for small to large companies; with phone systems for any application. We sell many of the brands in the IT, Telecom, Datacom, Electrical, and Industrial spaces.