$448.91
SKU: K-6000-DVA
Manufacturer Warranty
2 Year Limited Warranty
View full details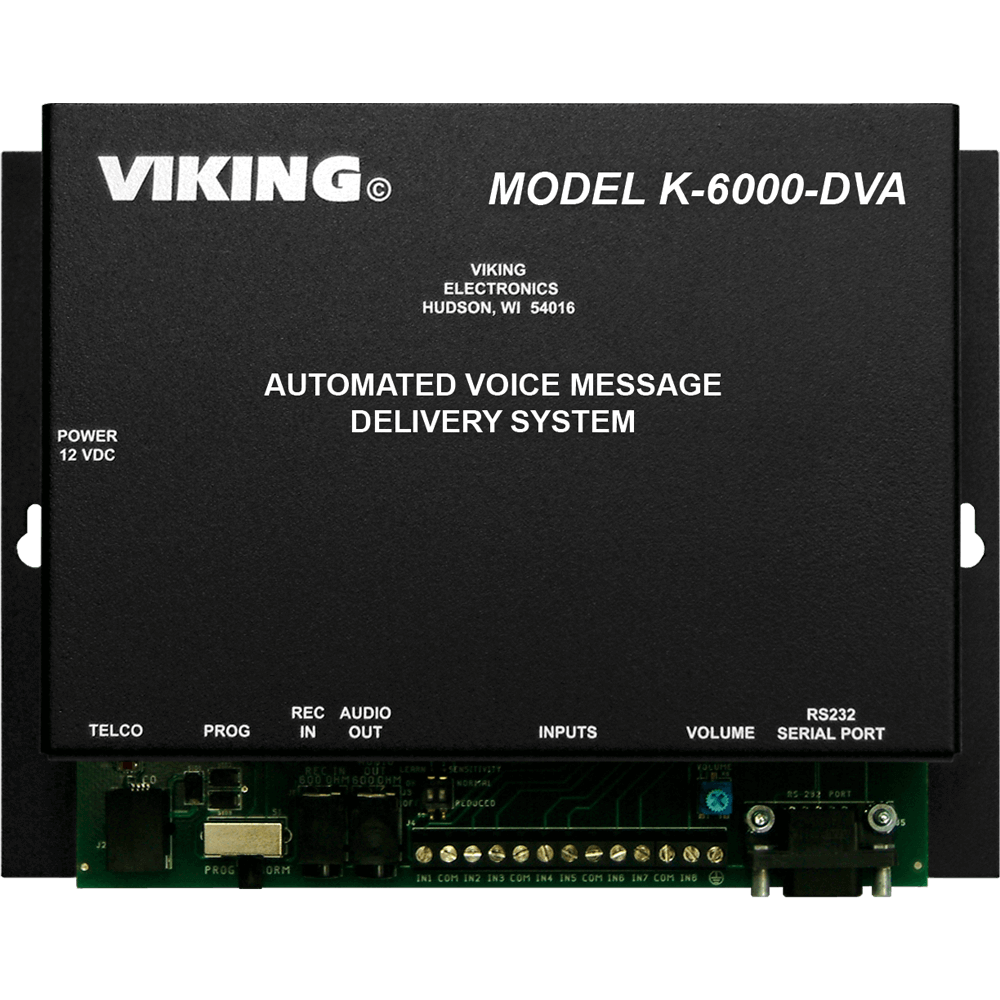 Automated Voice Message Delivery System can automatically notify up to 1000 people of an event or an event cancellation, school or business closing or delayed opening.
Voice Message Delivery System Features:
Non-volatile E2 memory (no batteries required)
Stores up to 1000 14-digit numbers
Up to 6 groups
8 minutes of total record time total
Eight normally open inputs for push buttons to activate groups 1-6, "All Call" or "Stop"
Programmable ring delay for remote programming
Call progress detection determins when answered
Programmable ringback limit for call progress (1-8)
Programmable "retry" limit (1-9) for calls that are busy or don't answer
Remote security and access codes
Local or remote programming and recording
Program from your PC's USB or RS-232 port (RS-232 to USB adapter included)
Up to 8 K-6000-DVAs can be connected to 1 PC
Line level input for loading pre-recorded messages into the unit
Activity reports available
UL listed power adapter included
Vikingtelecomsolutions.com, Inc. is a leading provider of Viking Electronics phone systems and equipment. We specialize in business phones and business phone systems for small to large companies; with phone systems for any application. We sell many of the brands in the IT, Telecom, Datacom, Electrical, and Industrial spaces.