$435.05
SKU: K-1900-8
Usually ships in 7 to 10 days!
Manufacturer Warranty
2 Year Limited Warranty
View full details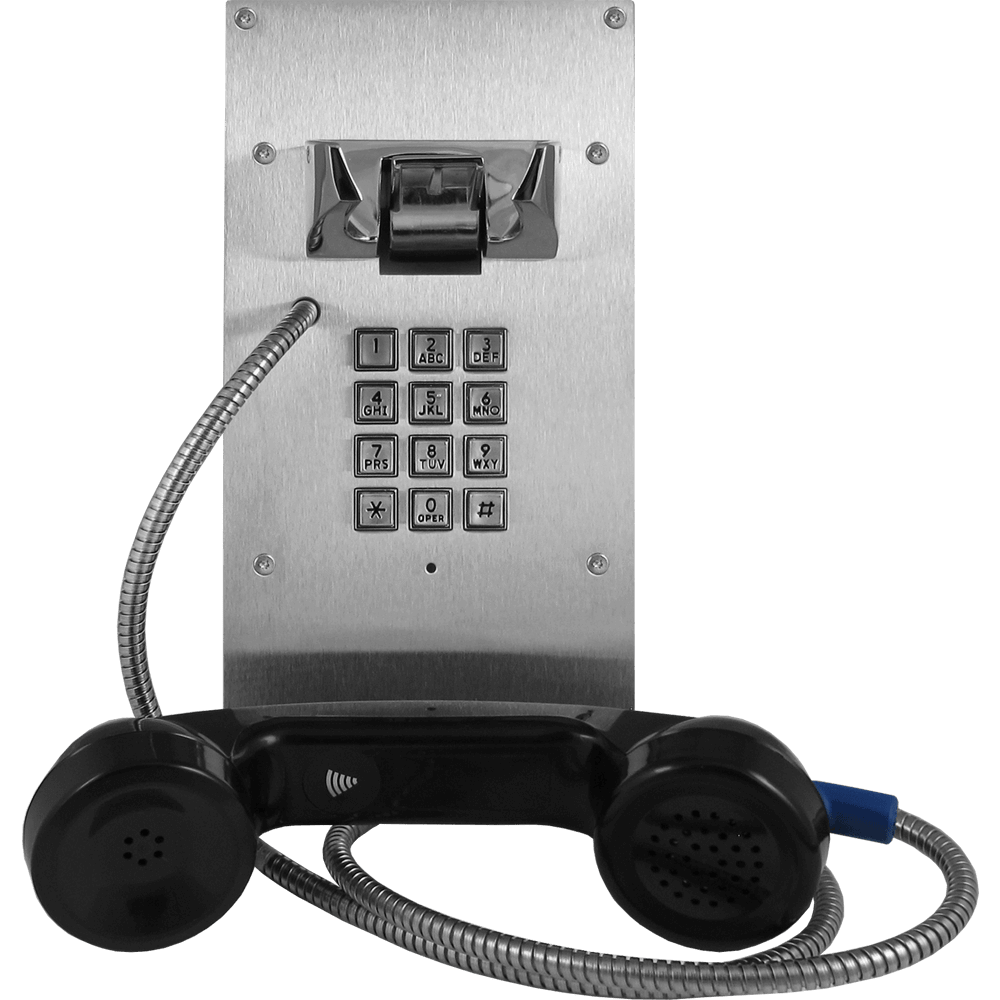 Vandal Resistant, Hot-Line Phone with Built-in Keypad can either automatically dial a phone number each time the handset is lifted, be used as a multi-number auto-dialer, or be used as a standard (dumb) phone.
Features:
Auto dials 1 (up to 32 digits) programmable speed dial number
Multi-number dialer mode adds 5 (up to 16 digits) speed dial numbers
Touch tone or pulse dialing
Touch tone keypad
Operates on analog PABX and key system extensions or analog Centrex and C.O. lines
Programmable 6 digit security code
Touch Tone programmable
Will not auto-dial on incoming calls
Vandal resistant
1/8" heavy gauge stainless steel panel housing
Armored cable
Metal touch tone keypad
Heavy duty handset
All metal cradle
Telephone line powered
Programmable pre-dial pause
Blocks fraudulent calls from hand held pocket dialers
Limited toll restriction in dumb phone mode
Hearing aid compatible amplified handset with sealed push button volume control
Non-volatile E2 memory (no batteries required)
Enhanced weather protection (EWP) option ideal for outdoor or harsh environments
EWP option includes rubber gaskets and boots, silicon sealed connections, and gel-filled butt connectors
Vikingtelecomsolutions.com, Inc. is a leading provider of Viking Electronics phone systems and equipment. We specialize in business phones and business phone systems for small to large companies; with phone systems for any application. We sell many of the brands in the IT, Telecom, Datacom, Electrical, and Industrial spaces.