$75.37
SKU: K-1900-4
Usually ships in 5-7 business days
Manufacturer Warranty
2 Year Limited Warranty
View full details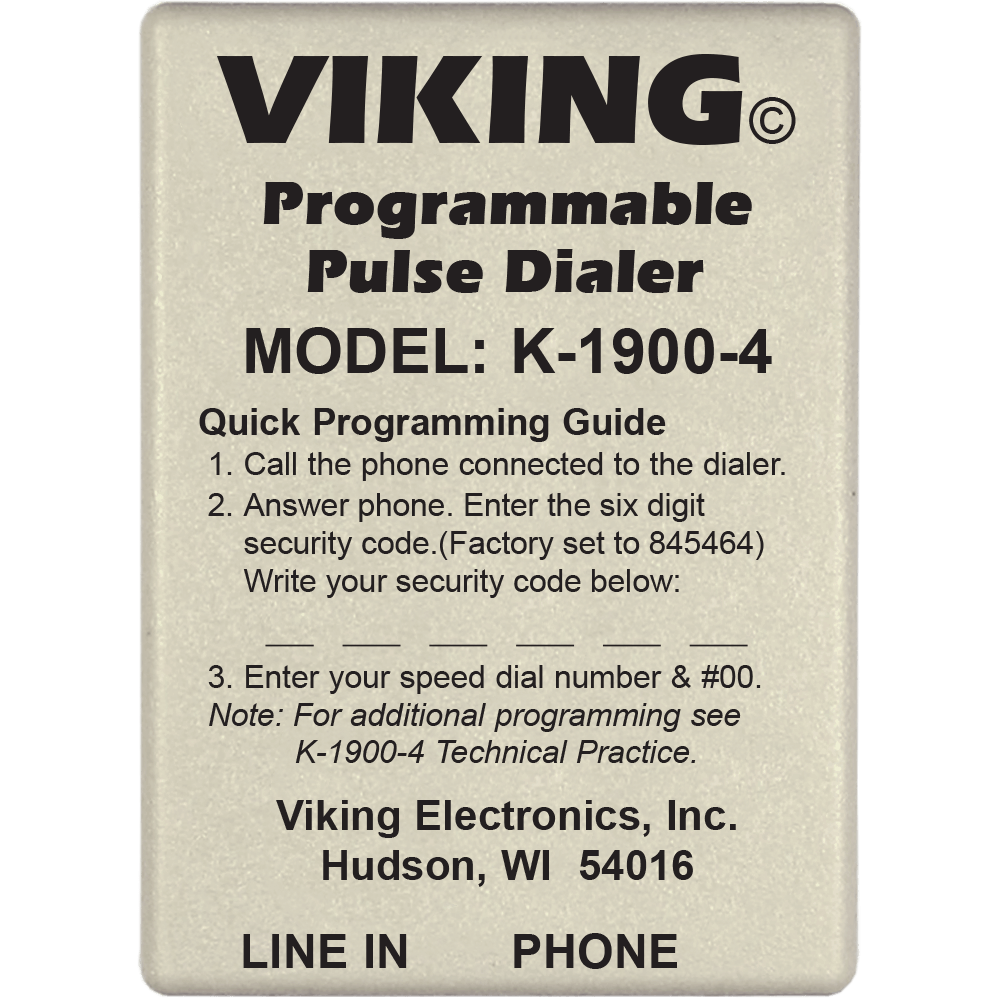 Pulse Hot-Line Dialer stores and automatically dials a pre-programmed, 16 digit number when ever the associated telephone goes off hook.
K-1900-4 Features:
Non-volatile E2 memory (no batteries required)
Remotely programmable using a standard touch tone phone
Won't dial on inbound calls
Programmable 4 second pauses
Touch Tone blocking feature helps to eliminate fraudulent calls
Programmable dialing speed (10 pps/20 pps)
Automatically dials pre-programmed number (up to 16 digits), whenever telephone is taken off hook
Will operate on any PABX, Centrex, or standard loop start central office line with any conventional phone
Telephone line powered
Vikingtelecomsolutions.com, Inc. is a leading provider of Viking Electronics phone systems and equipment. We specialize in business phones and business phone systems for small to large companies; with phone systems for any application. We sell many of the brands in the IT, Telecom, Datacom, Electrical, and Industrial spaces.