$159.52
SKU: FAXJ-1000
Manufacturer Warranty
2 Year Limited Warranty
View full details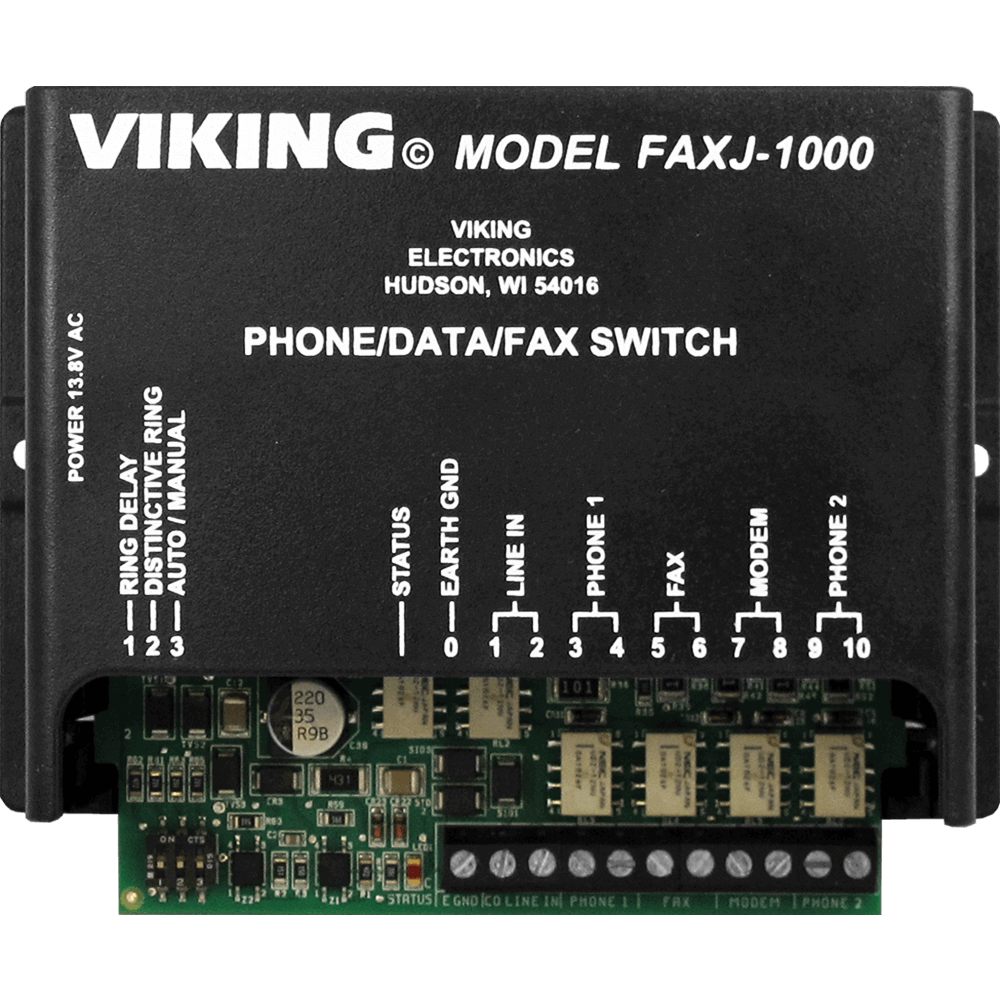 FAXJ-1000 Features:
Offers full manual transfer capabilities
Stores and retransmits caller ID information so that it is truly caller ID compatible
Four ports allow any four analog devices to share a single line
Routes calls via CNG tone, distinctive ringing, touch tones sent by calling device or manually
Provides realistic ring-back tones while re-ringing selected device
Transfer from one port to another as often as may be required during the same call
Caller ID information is stored and retransmitted during transfer
Automatic privacy eliminates interruptions on both in and outbound calls
Monitors for calling party control (CPC)
All in and outbound calls are routed to the phone port during a power failure
Ports are balanced to prevent noise on long runs
Compatible with high-speed modems
Surge protection on both power and phone line
Internal call mode
Power: 120V AC/12V DC 500mA, UL listed adapter provided
CNG Detection: 1100 Hz burst
Connections: (1) 10-position cage clamp terminal strip
Vikingtelecomsolutions.com, Inc. is a leading provider of Viking Electronics phone systems and equipment. We specialize in business phones and business phone systems for small to large companies; with phone systems for any application. We sell many of the brands in the IT, Telecom, Datacom, Electrical, and Industrial spaces.