$1,282.55
SKU: E-1600A-BLT-EWP
Manufacturer Warranty
2 Year Limited Warranty
View full details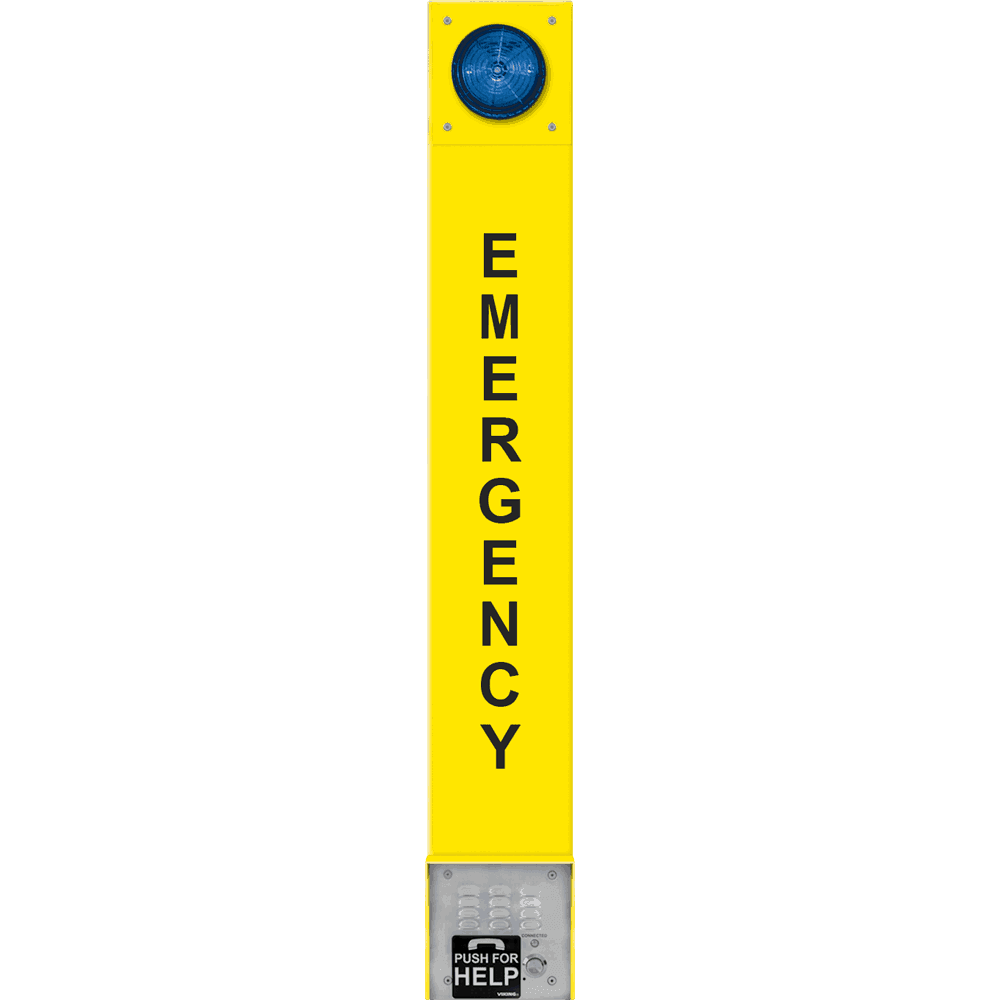 The Viking E-1600A-BLT-EWPADA Compliant Emergency Tower Phone combines quick and reliable handsfree communication with a high visibility enclosure and pulsating strobe light.
Viking E-1600A-BLT-EWP Features:
Telephone line powered telephone (will work during power failure)
Transmits a unique location I.D. code or voice announcement
Grade 2 Braille label for visually impaired
Non-volatile digital voice announcer with 16 seconds of voice memory
Non-volatile E2 memory
Advanced call progress detection
Handsfree operation
Touch tone or pulse dialing
Dials up to 5 emergency numbers
Hangs up on CPC, silence, busy signal, dial tone, time-out or touch tone command
Programmable to auto-answer on incoming calls
Remotely programmable
Extended temperature range (-15°F to 130°F)
Standard with EWP (enhanced weather protection)
Central station monitoring capability (dials 2 numbers)
Separate central station voice speed dial number
1 million candle power blue strobe light
Surface mountable to walls or posts
Vikingtelecomsolutions.com, Inc. is a leading provider of Viking Electronics phone systems and equipment. We specialize in business phones and business phone systems for small to large companies; with phone systems for any application. We sell many of the brands in the IT, Telecom, Datacom, Electrical, and Industrial spaces.