$1,405.43
SKU: E-1600-ASTIPEWP
Manufacturer Warranty
2 Year Limited WarrantyShipping Costs
View full details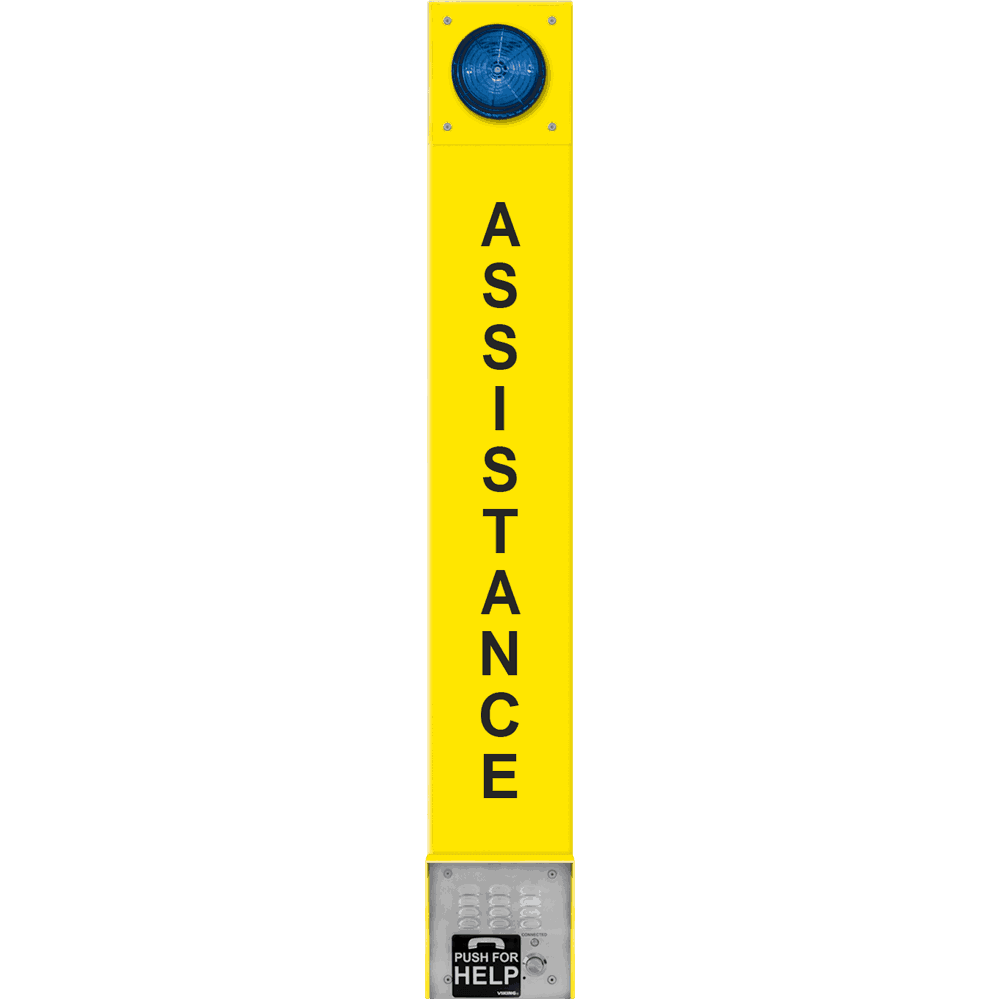 At the simple push of a button, the Tower Phone will initiate a call to your emergency personnel and send a digital announcement to identify the location of the emergency call.
View IP SIP System:
Emergency Tower Features:
Self diagnostic reports via email (testing com, mic, speaker, and switch)
Automatic polling and programming software included
SIP compatible (see page 2 for list of compatible IP-PBX phone systems)
PoE powered (class 1,
Automatic Noise Canceling (ANC) for operation in noisy environments
VoIP eliminates the need for "Push to Talk" mode
Network downloadable firmware
Meets ADA requirements for Emergency Phones
Automatically lights the "Call Connected" LED
Transmits a location I.D. or voice announcement
Grade 2 Braille label for the visually impaired
Non-volatile digital voice announcer with 28 seconds of voice memory
Handsfree operation
Marine grade 316 stainless steel prevents faceplate / push button corrosion
Dials up to 5 emergency numbers
Cycles through backup phone numbers on busy or no-answer
Comes standard with Enhanced Weather Protection (EWP), EWP products are designed to meet IP66 Ingress
Protection Rating
Hangs up on busy signal, time-out or touch tone command
Remotely programmable
Extended temperature range (-40°F to 140°F)
Optional PB-100 Polling System available
Vikingtelecomsolutions.com, Inc. is a leading provider of Viking Electronics phone systems and equipment. We specialize in business phones and business phone systems for small to large companies; with phone systems for any application. We sell many of the brands in the IT, Telecom, Datacom, Electrical, and Industrial spaces.