$281.23
SKU: DVA-500A
Manufacturer Warranty
2 Year Limited Warranty
View full details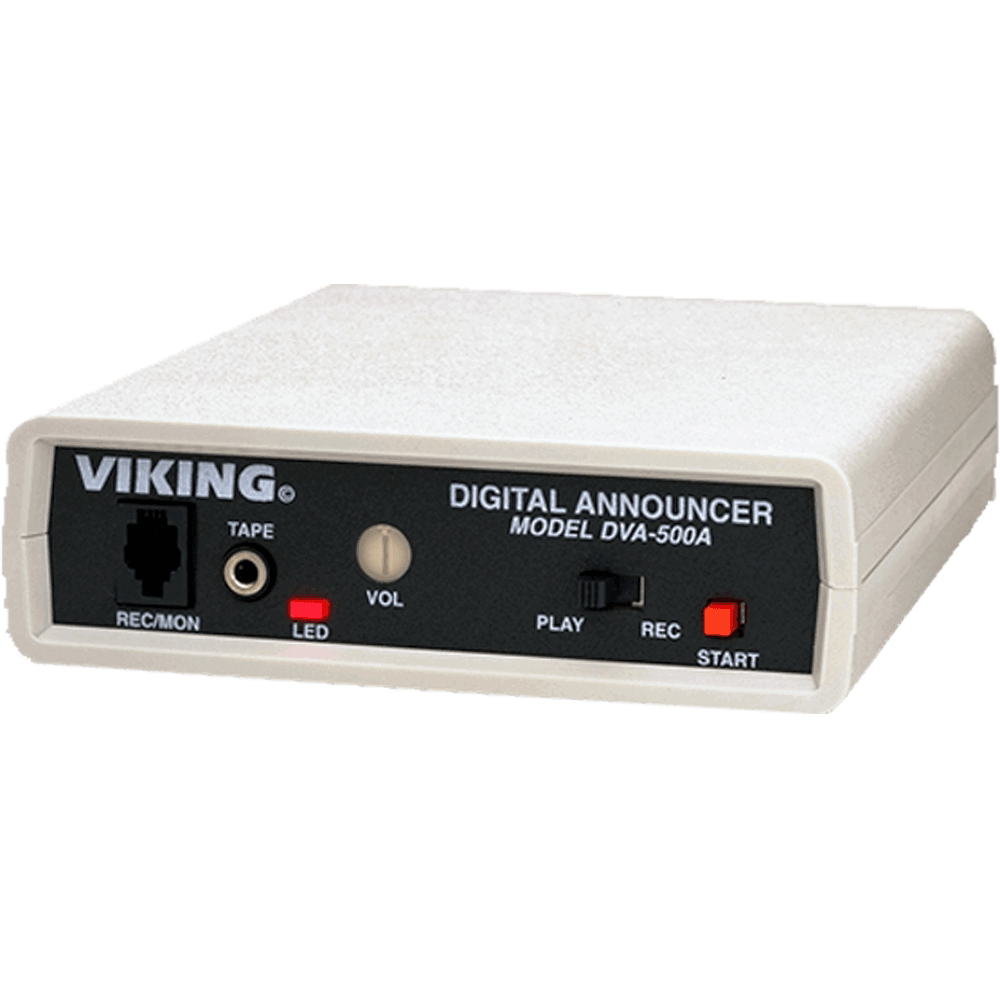 Professional 1-Channel Digital Announcer is a professional digital voice announcer specifically designed for ACD/UCD, hotel-motel wake up, auto attendant, intercept, night message, information provider applications and other PABX, Centrex and C.O. announcement functions.
Features:
1 minute of record time
Record and review announcements locally or remotely or download prerecorded announcements from a tape player
Selectable ring delay
Detects CPC signal and disconnects
Callers may be transferred after the announcement
Messages stored in non-volatile memory (no batteries required)
Recording volume LED indicator for consistently high-quality recordings
Recognizes handshake signals from virtually any PABX, Centrex or C.O. line
Vikingtelecomsolutions.com, Inc. is a leading provider of Viking Electronics phone systems and equipment. We specialize in business phones and business phone systems for small to large companies; with phone systems for any application. We sell many of the brands in the IT, Telecom, Datacom, Electrical, and Industrial spaces.