$802.59
SKU: DVA-1003B
Manufacturer Warranty
2 Year Limited Warranty
View full details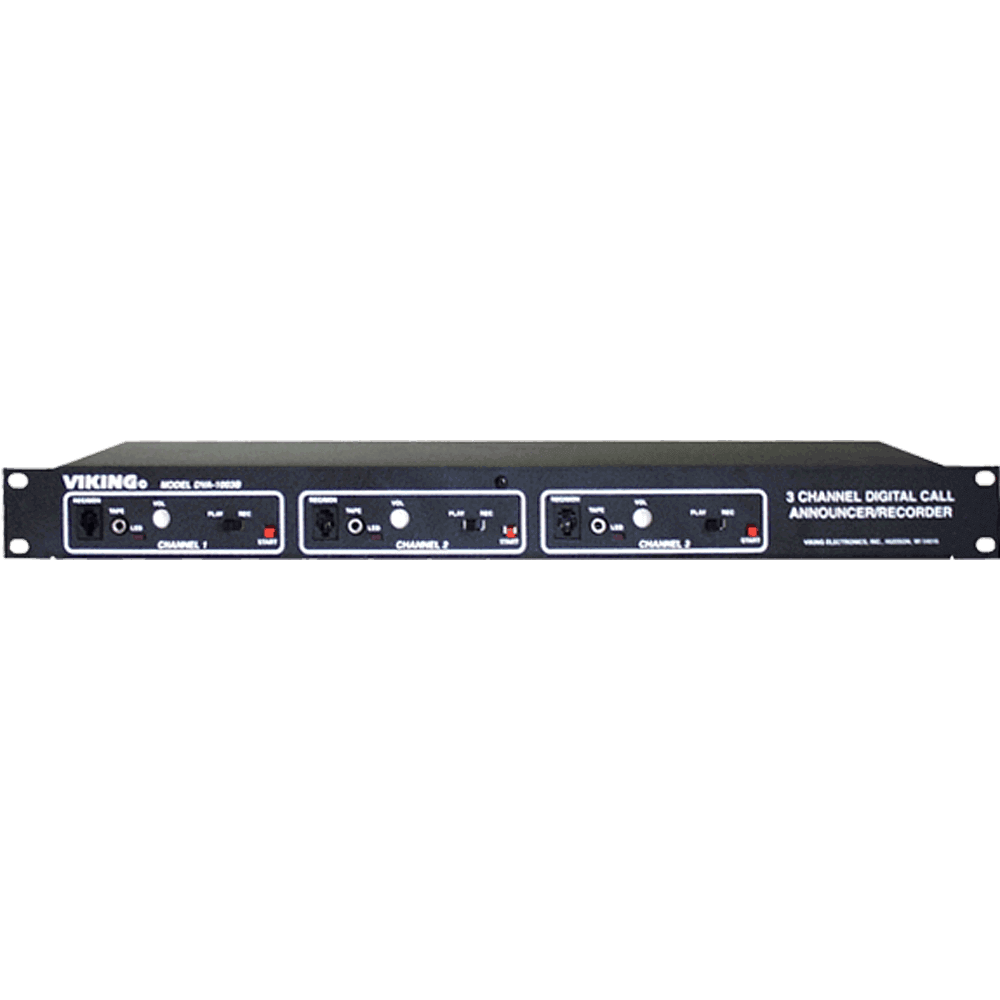 Professional 3-Channel Digital Voice Announcer is a professional three port digital voice announcer specifically designed for ACD/UCD, auto attendant, intercept, night message, information provider applications and other PABX and Centrex announcement functions.
Features:
1 minute of record time per channel
Will increase call handling capacity by answering on demand or during first ring and automatically adjusts announce cycle to message length
Record and review announcements locally or remotely or download prerecorded announcements from a tape player
Disconnects on CPC and provides instant "rewind" for the next caller
Selectable ring delay
Detects CPC signal and disconnects
Callers may be transferred after the announcement
Messages stored in non-volatile memory (no batteries required)
Recording volume LED indicator for consistently high-quality recordings
Recognizes handshake signals from virtually any PABX, Centrex or C.O. line
Programmable to repeat announcement
Vikingtelecomsolutions.com, Inc. is a leading provider of Viking Electronics phone systems and equipment. We specialize in business phones and business phone systems for small to large companies; with phone systems for any application. We sell many of the brands in the IT, Telecom, Datacom, Electrical, and Industrial spaces.