$1,368.71
SKU: CL-RFT
Usually ships in 4 weeks
Manufacturer Warranty
2 Year Limited Warranty
View full details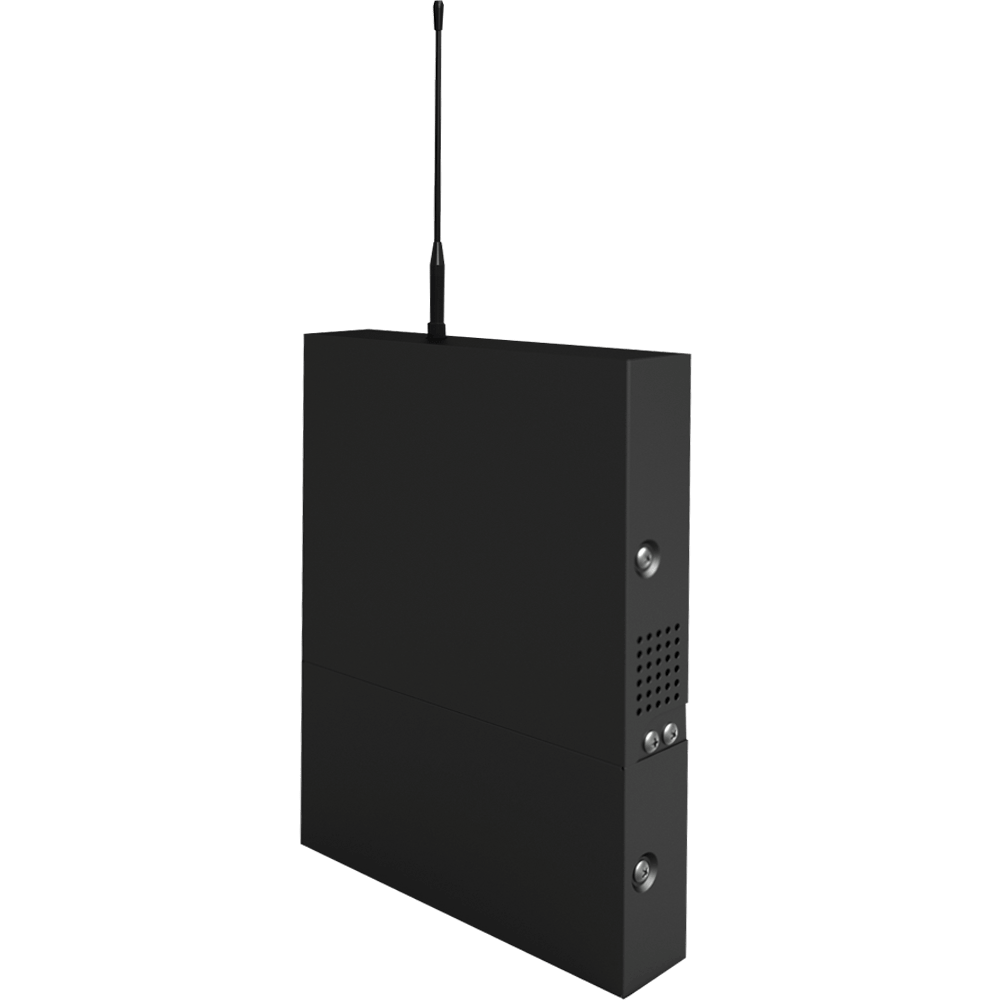 RF Transmitter / Repeater for CL Series Wireless Clocks. Viking's Wireless Clock System provides reliable, accurately synchronized clocks for your entire facility.
CL-RFT Transmitter / Repeater Features:
Transmits the CTG-2 RS485 clock sync data wirelessly to the CL Series wireless clocks
Can be configured as a wireless repeater to extend RF transmit range
Compact, slim design makes it versatile for mounting
Powerful transmission range: Up to 2000 meters in open space
Can wirelessly receive and transmit data
LEDs for indication of transmission and/or receipt of RS485 signal
Powerful 30dBm transmission
915 – 928 MHz frequency-hopping technology eliminates interference with other wireless products and requires no FCC license
Input Voltage: 85 - 230 Volts AC
Input: RS485 from model CTG-2
Housing: Smooth surface metal enclosure
Color: Black
Antenna Length: 7" (17.78cm)
FCC Compliant
Vikingtelecomsolutions.com, Inc. is a leading provider of Viking Electronics phone systems and equipment. We specialize in business phones and business phone systems for small to large companies; with phone systems for any application. We sell many of the brands in the IT, Telecom, Datacom, Electrical, and Industrial spaces.