$48.08
SKU: ARS-TB100
The ARS-TB100 is a tactile blue braille and raised letter Area of Refuge sign to be placed next to the Area of Refuge stairwell exit door. The ARS-TB100 is designed to comply with IBC 1007, 1011, ADA 4.3.11, NFPA 22, 101, and ICC 703 code requirements.
View full details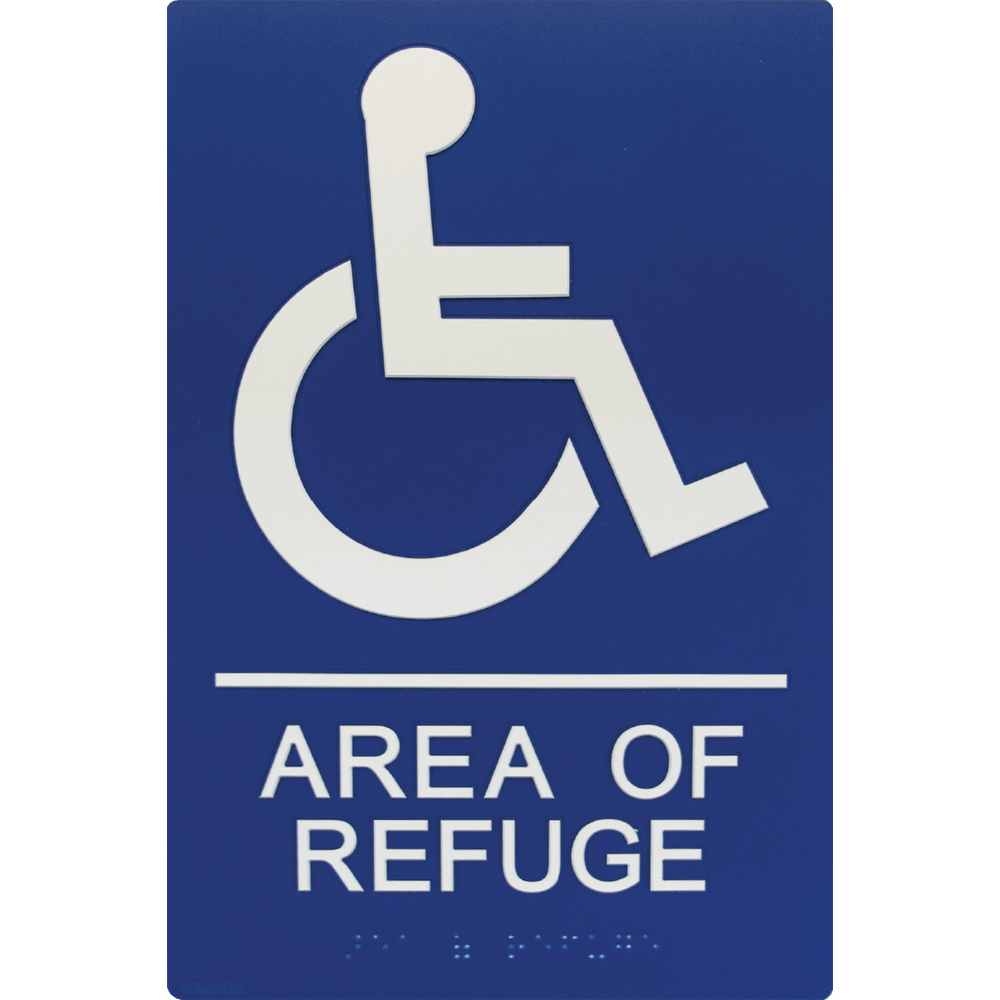 Viking ARS-TB100 Features:
6″ wide x 9″ tall tactile sign with 0.031″ raised white letters and accessibility symbol
California compliant contracted grade 2 braille
Blue PMS 300 acrylic with non-glare finish
0.032″ thick double sided foam included

Viking ARS-TB100 Applications:

Placed next to Area of Refuge stairwell exit door
Provides tactile signage of location for Area of Refuge

Viking ARS-TB100 Specifications:

Material: Acrylic PMS 300 blue with matte finish
Dimensions: 6″ x 9″ x 0.093″
Weight: 1.6 oz (0.05 kg)
Vikingtelecomsolutions.com, Inc. is a leading provider of Viking Electronics phone systems and equipment. We specialize in business phones and business phone systems for small to large companies; with phone systems for any application. We sell many of the brands in the IT, Telecom, Datacom, Electrical, and Industrial spaces.