$2,741.64
SKU: AES-2005S
Manufacturer Warranty
2 Year Limited Warranty
View full details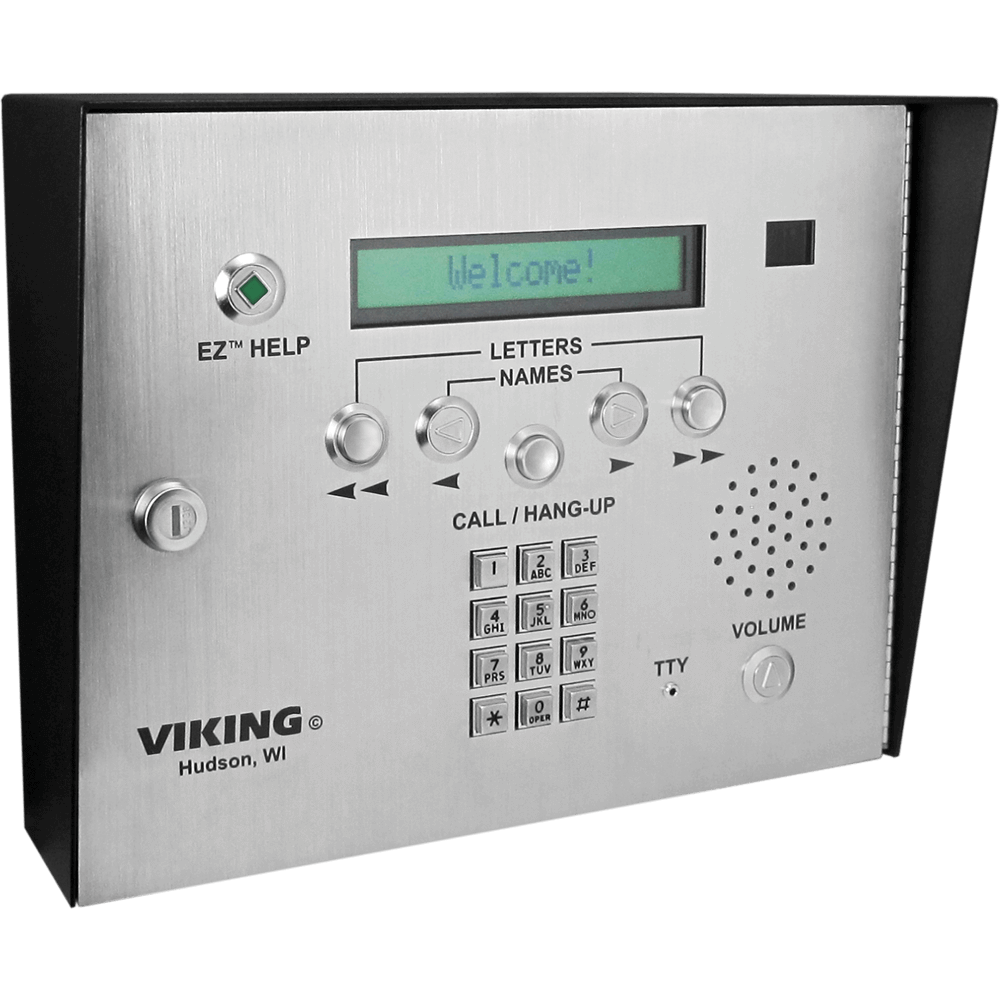 Manufacturer Warranty
2 Year Limited Warranty
The Viking Electronics AES-2005S is a high-quality door phone system designed for commercial and residential buildings. This advanced door phone system provides clear and reliable audio and visual communication, allowing users to easily see and hear visitors at their doors.
One of the key features of the Viking Electronics AES-2005S is its durability. Made with heavy-duty materials, this door phone system can withstand harsh weather conditions and is able to function in extreme temperatures. This makes it perfect for use in outdoor environments.
In addition to its durability, the Viking Electronics AES-2005S also offers a variety of convenient features. The door phone system comes with a keypad for easy entry and exit, as well as a camera for visual communication. This allows users to see who is at the door before granting access.
Another useful feature of the Viking Electronics AES-2005S is its compatibility with other Viking communication systems. This means that businesses and residential buildings can easily integrate their door phone system with their intercom systems and other communication equipment. This allows for seamless communication throughout the building.
Overall, the Viking Electronics AES-2005S is a reliable and convenient option for businesses and residential buildings looking to improve their communication systems. With its durability, variety of features, and compatibility with other Viking equipment, it is an excellent choice for any building.
Vikingtelecomsolutions.com, Inc. is a leading provider of Viking Electronics phone systems and equipment. We specialize in business phones and business phone systems for small to large companies; with phone systems for any application. We sell many of the brands in the IT, Telecom, Datacom, Electrical, and Industrial spaces.