$344.65
SKU: 40-IP
Usually ships in 4 to 10 weeks
The Viking 40-IP Speaker enables SIP endpoint paging and also allows for standard paging and background music via multicast. The ceiling speaker easily connects with a single CAT5/6 cable from your PoE switch. Its shallow depth allows the ceiling speaker to be conveniently mounted in a standard 2″ x 4″ stud wall or ceiling.
View full details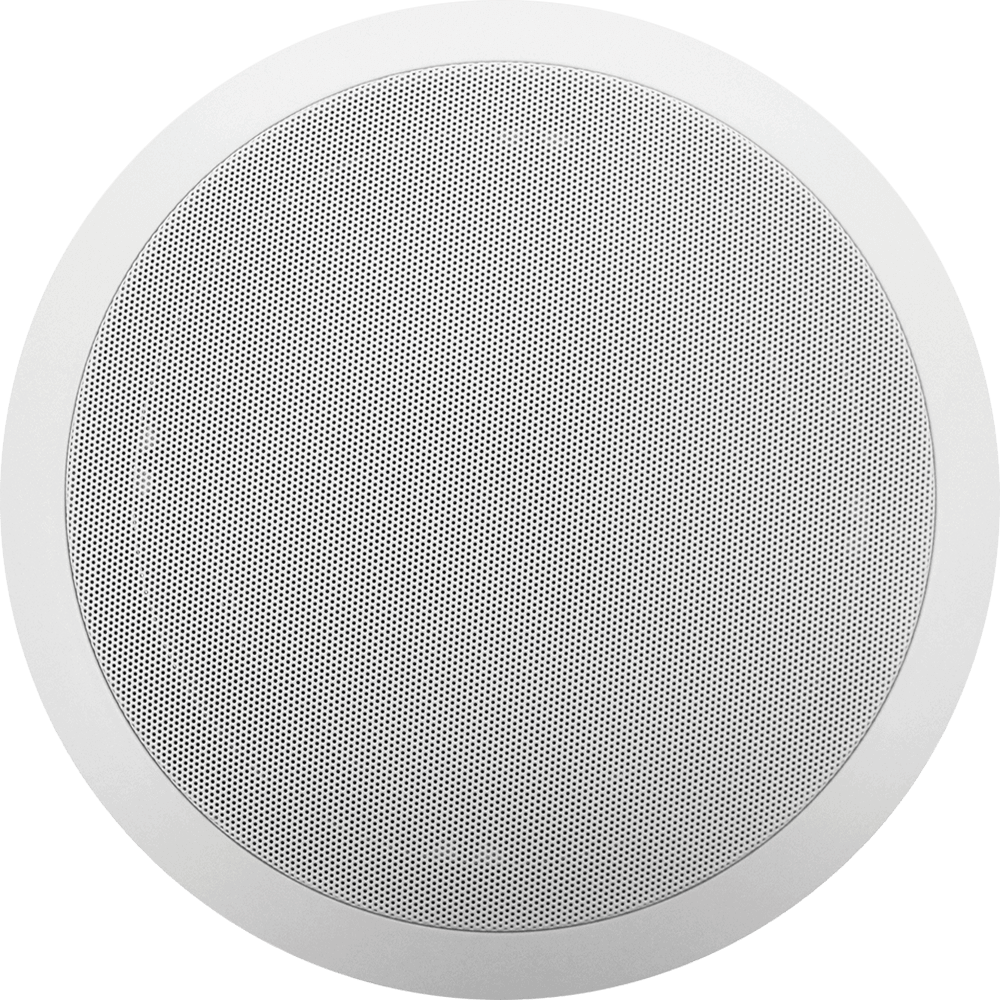 The 40-IP Ceiling/Wall Speaker enables SIP endpoint paging and also allows for standard paging and background music via multicast.
Viking 40-IP Features:
Connects with a single CAT5/6 cable from your PoE switch
PoE powered (

(class 3, <13 Watts)

Paging prioritization
Plays audio from multicast
SIP endpoint or multicast group member
Supports up to 10 multicast paging groups
Blue paging status LED indicator
SIP compliant
Autoprovisioning via Viking programming software
Built-in high efficiency 4 watt class D amplifier
SIP/Multicast: SIP page, SIP page and zoned multicast stream, zoned multicast receive
Support for access code to prevent unwanted SIP calls
Line-level audio output for connecting to an external amplifier
Network remote speaker volume control
Can drive additional external analog speakers for greater coverage
Mounting: Blind mounts into 9.5" hole, clearance requirement of 3.45" (87.3mm) above 1/2" gypsum board ceiling
Heavy duty back box protects speaker and circuitry from plenum dust
Viking 40-IP Applications:
Amplified SIP endpoint or multicast IP paging for:

schools
hospitals
retail stores
office spaces, etc.

Provide background music and sound masking
Add programmable secure relay control with optional RC-4A
Viking 40-IP Specifications:
Power: PoE class 3 (<13 Watts)
Overall Dimensions: 11″ x 11″ x 4″ (279mm x 279mm x 102mm)
Back Box Dimensions: 9.25″ x 9.25″ x 3.45″ (235mm x 235mm x 88mm)
Shipping Weight: 5.0 lbs (2.27 kg)
Operating Temperature: -40°F to 140°F (-40°C to 60°C)
Humidity: 5% to 95% non-condensing
Audio Codecs: G711u, G722, and G711a (SIP only)
Network Compliance: IEEE 802.3 af PoE, SIP 2.0 RFC3261, 100BASE-TX with auto cross over
Maximum Output Level: 105 dB SPL @ 1M (with no additional speakers connected)
Amplifier: 6 Watt class D (capable of driving up to five additional 8 Ohm speakers connected in parallel)
Connections: (1) RJ45 10/100 Base-T, (4) cage clamp screw terminals on pluggable connector
PC Requirements:
IBM compatible personal computer with: Windows 7, 8 or 10
Adobe Acrobat Reader 8 or higher
40-IP hardware
Available LAN with PoE (class 3,
Ethernet cable (CAT5 minimum)
1 MB minimum free hard drive space for installation
16MB of free physical RAM
VoIP SIP System Compatibility List:
On Premise

3COM VCX
3CX
Allworx
Aastra
Asterisk
Atcom
Avaya Aura Platform
Avaya IP Office Platform
BlueBox
Brekeke
Cisco Unified Communications Manager (CUCM)*
Cisco Unified Communications Manager Express (CUCME)
Elastix
epygi QX200
Freeswitch
Grandstream*
Interactive Intelligence
iPECS (Ericsson-LG)
Iwatsu ECS
Kamailio
Mitel 3300
NEC
OfficeSIP
OpenSIPS
Panasonic** (with SIP Extension Card)
PolyCom
Samsung Communications Manager (SCM)
ShoreTel
Siemens Communications Server (SCS)
SIP Express Router (SER)
Snom PBX
Sonus
Switchvox
Teksip
Toshiba
Vertical Wave*
Yealink T Series S IP Phones
Cloud Based Service Provider:
Callcentric
iptel.org
MetaSwitch
Ring Central
sip.antisip.com
Switchvox
unify
Vertical Wave
Voice Carrier
VoIP.MS
Wildix
** Note: Relay operation commands are NOT compatible with Panasonic Phone Systems (Panasonic does not transmit DTMF between station ports)
Vikingtelecomsolutions.com, Inc. is a leading provider of Viking Electronics phone systems and equipment. We specialize in business phones and business phone systems for small to large companies; with phone systems for any application. We sell many of the brands in the IT, Telecom, Datacom, Electrical, and Industrial spaces.