$38.20
SKU: 25AE-70V
Usually ships in 5-7 business days
The Viking 25AE-70V provides paging factory, or warehouse environments, The Viking 25AE-70V paging horn is the best method of producing understandable sound. Use with iking paging units (PA-30, PA-60 and PA-250) or to any paging system with a 25 Volt or 70 Volt output. The Viking 25AE-70V directional design allows the installer to focus the sound cone down aisles and toward work areas.
View full details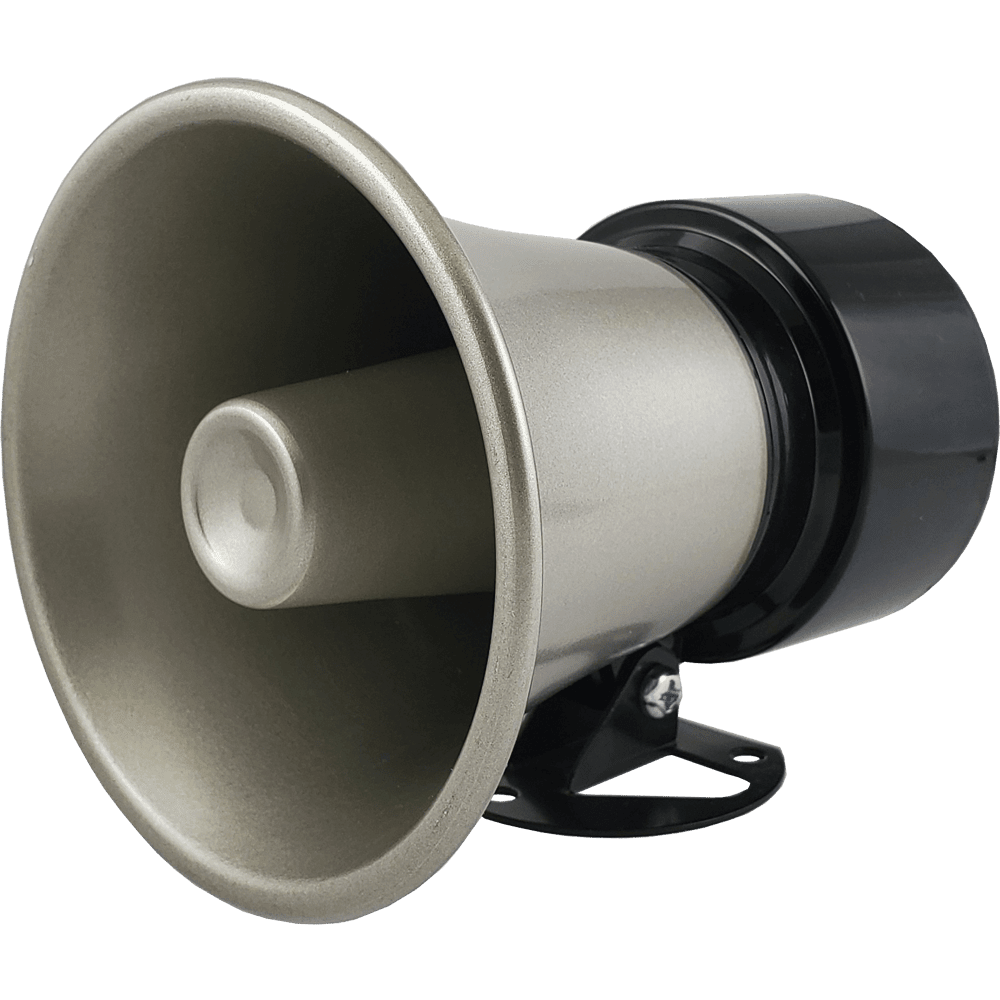 Viking 25AE-70V Features:
 5-inch diameter horn
 10 Watt power handling
 Compatible with 25V or 70V paging systems
 Adjustable base for easy mounting and directional adjustment
 Compact design for discrete mounting
 Five switch selectable power taps
 High efficiency
Nominal Power: 12 watts
Impedance: 8 ohms
Manufacturer Warranty: 2 Year Limited Warranty
Viking 25AE-70V Specifications:
Maximum Power: 10 Watts
Dimensions: 5″ (127mm) diameter
70v Power Taps: .62W, 1.25W, 2.5W, 5W, 10W

25v Power Taps: .08W, .16W, .31W, .62W, 1.25W

Frequency Response: 600 Hz to 7000 Hz
Vikingtelecomsolutions.com, Inc. is a leading provider of Viking Electronics phone systems and equipment. We specialize in business phones and business phone systems for small to large companies; with phone systems for any application. We sell many of the brands in the IT, Telecom, Datacom, Electrical, and Industrial spaces.